The Pintertest Kitchen. The link up I look forward to all month long!
This time, I'm taking it for a little bit of a different spin (I'm a rulebreaker like that).
The motto is "Bake it or Make it"
Well, this month, I'm SEEING it.
You'll see where I'm going with this.
Promise.
A few weeks ago, I was in gorgeous Maui living a tropical dream.
The last time I had been to Maui was 7 years ago, and despite traveling with my sister and our friend Ashley, and having one of my favorite vacations ever, we almost never left the hotel. It was lovely, and luxurious. And what we all wanted to do.
This time, I wanted to approach Maui a little differently. Take on adventure. Such as the Sunrise at Haleakala, a snorkel cruise, learning the ukelele, and the Road to Hana.
Let me set the scene. It's Saturday morning. Early. The sun is just peeking out over the West Maui mountains.
We hit the road and my dad and I have full tummies from a delicious breakfast in Pai'a Town, at the local Anthony's Coffee (their coffee was SO good). The first stop on our journey to Hana.
We made a quick stop at the Maui Cyclery in order to get my sister a local cycling jersey as a souvenir.
And then, we are hitting the road, Hana or bust.
Before even getting on the official Hana Highway we make our first stop at a little cliff (okay a big cliff) where surfers and paddle boarders were catching waves below us. After a few minutes of watching, we were officially on Highway 360, the Hana Highway.
As we drove through the wide, nicely paved roads (which would soon be the last for a very long time), I started using the
Maui Revealed App
on my iPad to guide us through the sites. Thankfully, I picked my head up just in time to see a couple taking photographs in a grove of trees on the side of the road, I craned my neck as we cruised past, and yelled to my dad, STOP! PULL OVER! RAINBOW TREES!
He pulled our little rental over and the very next turnout, and we carefully crossed the windy road back to the grove, where we found
Rainbow Eucalyptus
!
Me and those trees, we had a photoshoot. Right then and there.
If I could have uprooted one, packed it in my suitcase and brought it home with me without penalty of death and dismemberment by Hawaiian Agriculture, I would have.
It was like walking in a Dr Seuss book. Pure, pure magic.
At the time, I couldn't remember their name, or where I had seen them before - because I had seen a picture of these unicorn trees - I was thinking Maui Revealed, but back in the car I couldn't find the picture I saw in my head.
Later on, I realized, PINTEREST. I had seen these trees, and pinned them, on my
Wanderlust Board
on Pinterest.
Pinterest dream come true right there.
Right? Right.
Anyway, from here, the Road to Hana was still incredible. But by far, this was my favorite spot. Since we were traveling in July, it is the driest season for the Island and most of the waterfalls were more like watertrickles, if not bone dry.
I mean, I was in Maui. So I'm not complaining. At all.
Everything was lush and green. Just not a lot of flowing water.
I love this picture of my dad. It really shows the perspective of the walls of flora and all the lush greenery we were driving through.
Thankfully, we did manage to find a few waterfalls that were flowing. One in fact, that is actually more exciting when it is low flowing - Three Bears Falls. In the rainy season the three falls become one giant fall, but in the dry season, you get to see the beauty of three separate falls flowing into one pool below.
This was probably the most awesome waterfall we saw, and I was REALLY tempted to climb down to the pool, but there is a really steep few steps down, and I'm really not steady on my feet, and my dad wouldn't be able to help me if I fell or hurt myself. So we just enjoyed it from above. But another time, I might have explored further.
We also caught a drive by waterfall....
And some municipal "waterfalls"
And finally, at one spot, I was able to get up pretty close and personal...
Sadly, even though I was wearing my swimmy, the water was way too stagnant to swim in. The trickle wasn't giving it much flow, and it seemed kinda sketchy. I think this is more than enough reason to plan another winter or spring time Maui trip!
We continued on the windy and narrow roads continuing our journey to Hana (which the books all say is not about the destination, but the journey!). And we took a 2.5 mile detour down to Nahiku, the tiniest, and I mean tiniest, little village (and that is a big word for this) off the Hana Highway.
We parked our car, and got out to explore the little cliff area at the end of the road. A big family of locals were spending the day picnicing and bbqing together here. We even saw a guy come up from the water with a giant inky squid in hand, throw it in a ziploc to take home for what I assume will be dinner.
Another family sat on the cliffs below, water splashing up, jumping into the less churny side of the water.
Dad and I sat for a few minutes, sipping our iced teas that we had packed and enjoying the crazy amazing views. Completely worth the 2.5 miles going approximately 2.5 miles per hour.
And this is where the story turns.
It gets a little bit crazy here.
But mostly only for me.
All along the Road to Hana, and particularly on the road to Nahiku, were these adorable honor system fruit and flower stands. You take what you want, and you leave money in a padlocked box. I really wanted to check out this super pretty one on the way back up to the Hana Highway.
The flowers were magical and the fruit was so interesting. It was such a cool little hut along the side of the road.
And then, I lifted out one of the cool flowers in a bucket. It was this awesome vine like flower, that was dangling like a fishing rod.
Next thing you know, I was attacked by mosquitoes. Literally SWARMED. We got in the car and left. But had all our windows open and it was hardly an escape. I think the water was a breeding ground for the mosquitoes and I unleashed something awful.
I had literally 12 bites on each leg. Slightly traumatizing for me, as I usually swell up terribly with mosquito bites.
Thankfully these guys were supremely itchy, but did not swell up.
Thankfully, we were almost in Hana. And contrary to what all the books and guides say, the destination is pretty awesome in and of itself.
And that concludes the DSLR portion of my day.
There were a few more events that occurred after arriving in Hana.
Such as lunch at Bruddah Hutts - an amazing food truck parked in someone's front yard with the best BBQ on the island (as stated by the locals eating across from us).
And you guys. It totally was.
Seriously, one of the best meals, if not THE best meal, I ate in Hawaii.
Sadly, I could hardly even put a dent in this BBQ Chicken Plate Lunch.
It. Was. Huge.
I made my dad stop at one more road side stand along the way back, so we could scope out the coconut candy and other goodies. I also got an iced coffee (mmm...Maui coffee). And sadly the guy selling sorbet in side of fruit (mango sorbet in a mango, pineapple sorbet in a pineapple) was all sold out, otherwise I would have gotten that too.
We took the Hana Highway back. Going a little faster, with less cars on the road, and a little more knowledge of how and where it was going.
Seriously, one of the biggest highlights of my trip. Especially those rainbow trees.
They do exist, for reals, in nature.
And not just on Pinterest.
I tested them out. They're real.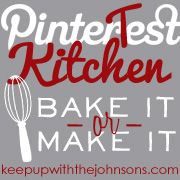 Because tomorrow's post is the official 3rd Annual Mug Swap! See you then!