Good Morning Friends!
Head on over and check it out.
And be sure take a peek around Katy's adorable blog (and say hello) while you're there!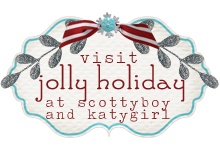 And PS if you here by way of Katy, I'd love to say a giant hello, and welcome you to A Cuppa Kim.
Pour yourself a Cuppa Tea, pull up a comfy chair, put on your yoga pants and stick around for a bit.
I'm so happy you're here!